Leadership, fitness have in common commitment and passion.
"Don't start a business because you want to make money. Follow your passion and the money will follow you." – Anonymous
I have heard this sentence dozens of times by successful entrepreneurs of different size and sectors business.
Therefore, commitment or passion is one of the key factors when it comes to make success a startup.
Undertaking your own business entails responsibility and dedication in a persistent way. Especially when at the beginning you are like David against Goliath.
Do you know what startups, leadership, fitness and personal relationships have in common? Commitment and passion.
In all of them, commitment, perseverance, dedication and passion are necessary.
Practical example: Fitness
Your goal is to stop being obese and start having a fitness body. This change does not happen from one week to another or even from one month to another. For this, it is necessary to keep it in the correct direction for a long period and after that period continue working on it.
In the aforementioned case of fitness, after 3 months in the gym, you have achieved your goal. Stopping at that moment means progressively returning to your starting point due to lack of activity. To continue with your goal, a commitment guided by a passion is necessary.
If you do not love what you do, sooner or later it will start to be a problem or a burden that will end up failing or surrendering. So it is necessary to carry out an activity that you are passionate about.
In personal relationships, leadership, and work, the same concept happens.
They are not built overnight or with occasional sporadic actions. It is necessary to invest time, dedication and passion, since this way you will feel it in a different way.
At work, a large part of our life is invested. It is estimated that a quarter of our life (discounting the time spent on sleep) or 13 years and 2 months is spent according to statistics. Statistics based on the Payscale article.
What about too much passion? Is that a problem?
The answer is not: It shouldn't be a problem if is led and addressed in the correct way.
Example of CEO very committed and passionate but not guided and led in the right direction: Tesla and Elon Musk.
More specifically, I refer to the famous email that Elon Musk sent to his employees. He was arguing that there are other companies with a better balance of life and work. You can find the entire email in this link of Tekedia.
In these cases, the problem is when the CEO expects the same passion and commitment from all his employees as his
An employee can be responsible, perform their tasks and even passionate about their work or results, but if the company falls and you have to choose between your family or the company. It is a wise decision to choose your family since the employee can lose his job and find a new one and therefore, the CEO can not expect from the employee to have the same priorities or invest his free time in a different way, such as hobbies, family or friends.
In addition to all this, each individual is free to choose how to invest in their free time. Independently that in certain circumstances it is necessary to perform an extra effort.
What about passionate and committed CEOs focused in the wrong way?
Actually, this is a problem of weak leadership again. In other words, they have to invest time in tasks that do not lead or help the company achieve its objectives.
Example: Continuous reporting of employee activity and unnecessary meetings.
Many entrepreneurs or group leaders have the wrong idea: The more control and visibility of the activities, the greater the possibility of checking and controlling all activities or even being able to help close all sales.
In this way, employees spend a large part of their time reporting through reports and meetings explaining each activity to their managers. The time dedicated to these activities is a time that you are not doing to achieve your goals, for example, selling, offering the solutions to the customers, supporting them, etc.
Meanwhile, the competitors that work more efficiently and they are making themselves to gain more market share. Finally, with this type of activities forces employees to enter a routine, discourage them and stop having passion for a job they love.
My tips and final conclusions.
1. Find your passion.
It is quite normal that you are not clear about your passion or have not even found the job that best suits you. There are people who never find it or find it at a more advanced age. You can try to find it by yourself or with the help of a coach or expert. If you decide to do it by yourself and you have not yet found it, my advice is to disconnect from your routine, including your home through trips to unknown places and experiences. An expert can always guide you and clarify doubts, but everything has to come from you.
2. It is not necessary that your passion is only realized through entrepreneurship or being a CEO.
Many people give their best performance by following their passion as an employee.
Some examples very clear if you like sports, are stars (for example football players) who enjoyed and were very good as football players but not as club presidents. A very fresh case from this week is the mythical player of the Lakers "Magic Johnson". After resigning at the helm of 2 years as president of the Lakers, he has acknowledged that he did not enjoy himself as president.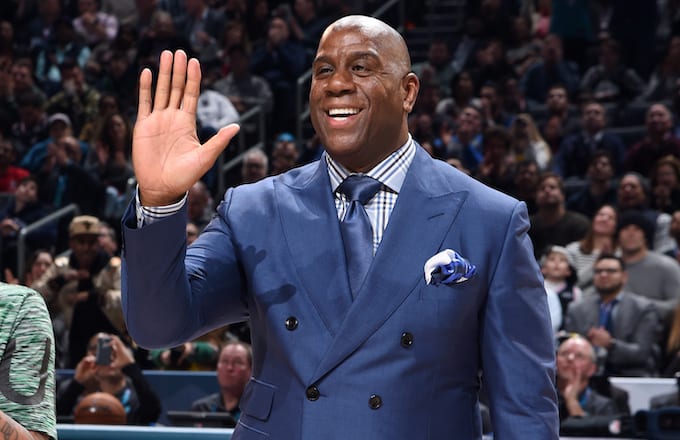 3. Be aware of the need and meaning of commitment at your role.
It is quite usual either as a role of CEO, entrepreneur or even leaders of a group, to be in positions without knowing what it means or what responsibilities that position entails. For example, many people do it for fame, role or salary but do not perform the functions or responsibilities expected as leaders of a company or group of people. In this way, employees or teams usually end up looking for other companies and the company has no stability or gains a bad reputation and ends up failing.
4. It is necessary that the passion is led in the right direction or it can be counterproductive.
As we have seen in the previous examples about CEOs who are too motivated or they are driven in the wrong situation, they can lead to employees being counter produced or even abandoning projects or companies.
What do you think about these issues?
Have you ever experienced any of the issues mentioned in this article?
If you liked the post, don't hesitate to share this or write your opinion in the comments below.
Javier Nieto León