Discover Our Mission, Team and Contributors 2021
OUR MISSION, TEAM, AND CONTRIBUTORS.
"I had experienced how much cost means goes from Local to Global since 2014 when I started as a BDM at a Cybersecurity Startup Vendor. Thus, we help Tech Startups to go Global by a unique platform that connects Startup needs, Startup Service Providers and Tech Startups Enthusiasts"- Javier Nieto León, Founder at StartupsTips.com
On our mission to help your Tech Startup to go Global, we help your Tech Startup by:
Promoting your Tech Startup in our Online Magazine to over 5,600 Tech Startup Enthusiasts on the Social Networks and Newsletter.
Listing your Tech Startup in our Global Tech Startup Directory.
Promoting Startups Jobs, Startup Events, and Pitch Competitions.
Find Angel Investors, Startup Incubators, and Podcasts for Entrepreneurs.
Partner Ecosystem – Let's Grow Together.
In Startups Tips we believe in the power of personal relationships and partnerships. Thus, we always seek to strengthen our Partner Ecosystem and support mutually to grow together.
"If you want to go fast go alone if you want to go far go together" – African Proverb.
You can find our partners here:
Legal Tech.
Robus Consulting Group.
Robus Consulting is an Israeli leading company that provides strategic consulting and business development services and has particular expertise in the niche-field of legal marketing for law firms.  Tech&Law is part of the Robus consulting group – Israel's first and leading legal tech platform. The department leads the legal tech field in Israel and is considered the 'gateway' to Israel in this fascinating sector. The Tech&Law department is the exclusive Israeli ambassador of the European Legal Tech Organization, ELTA.  www.robus.co.il
Venture Capital Summit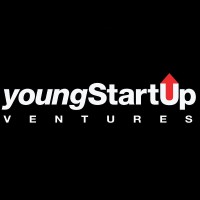 YoungStartup Ventures, founded in 1999, was built on the dream of assisting entrepreneurs in building successful enterprises. During this time, youngStartup has connected hundreds of emerging startups with VCs, corporate investors, angel investors, and investment bankers. Its annual conferences in NYC, New England, and California are hubs for investors to connect with CEOs of early stage and emerging startups.
Startups Accelerators.
Intelectium Funding Accelerator
Intelectium is a business acceleration and seed investment company specialized in technology-based startups development and financing. We work with high-caliber entrepreneurs helping them refine their business plans and find venture and public capital to finance growth. Among our clients are companies such as Glovo, On Truck, Waynabox, Nextail, ShuttleCloud, Colvin, Whisbi, Brainsins, and many others.  Intelectium.com
Friend's website platforms.
High-Tech Trends is on a mission to connect High-Technology lovers with innovative solutions and the latest trends. 
Sharing the same founder as StartupsTips.com, it was missing a platform where you could find all the information for High-Tech lovers: Online magazine, company directory, and the latest worldwide events. You can find all the information on the website:  HTechTrends.com
Startupstips.com Remote Team
Our team is fully remote with Startups Enthusiastic Specialist.
FOUNDER & CEO
Javier has been building the international market of worldwide Tech Startups since 2014. He founded Startups Tips with the mission of helping Tech Startups to go from Local to Global.
Traineeship at StartupsTips.com
We are helping worldwide students to earn experience and grow by remote traineeships on Digital Manager or PR Editor, contact us by Linkedin